Krakowianie! Especially for you a test of Uber Eats. However, without a happy endu…
Ordering food online is increasingly popular in Poland. From chain pizza boxes to all-in-ones in the form of Delicious.pl or PizzaPortal.pl (contrary to appearances, not only pizzas ?), and ending with fast foods. There are more and more applications on the market from where you can order food straight to your home. Online meals are already ordered by 6-8% of customers, and according to PizzaPortal, pizza and Italian cuisine (50%) and Polish cuisine (20%) are ordered most often. In third place we find Chinese cuisine and kebab.
Not surprisingly, in such a prospective market, there are new players who are expanding their field more and more. Uber Eats launched a year ago in Warsaw, where it already serves 700 eating establishments. In September, it expanded its operations to Poznan (ca. 200 restaurants), and yesterday it launched in Krakow (less than 100 locations). The service offers delivery from partner restaurants at a price of PLN 7.99, carried out between 11:00 am and 11:00 pm.
This is what we order!
For starters, the app. Uber Eats is available on iOS and Android. Globally it already has about 10 million downloads and an average rating of a very cool 4.2 stars (on Google Play). You need an Uber account to log in – we will not log in e.g. via Facebook or Google. Of course, from within the app you can also register.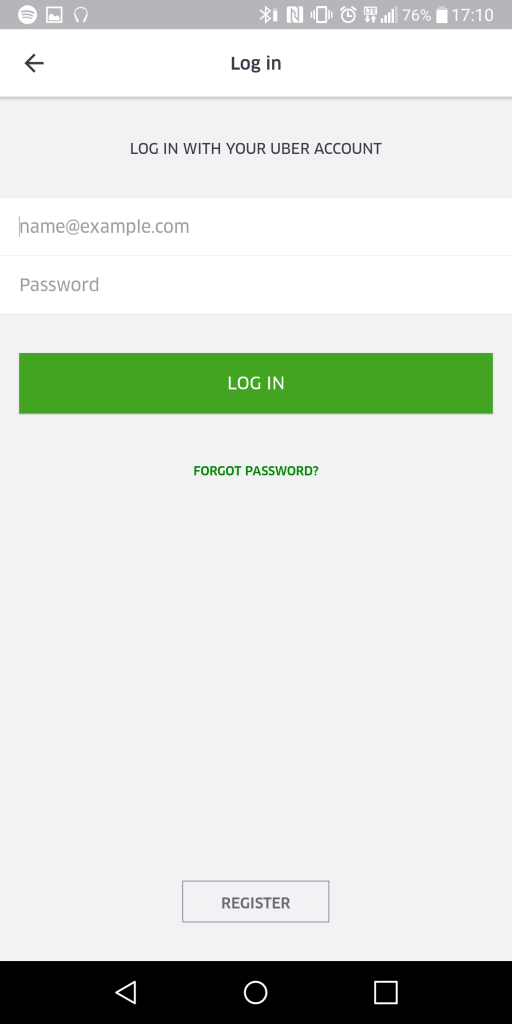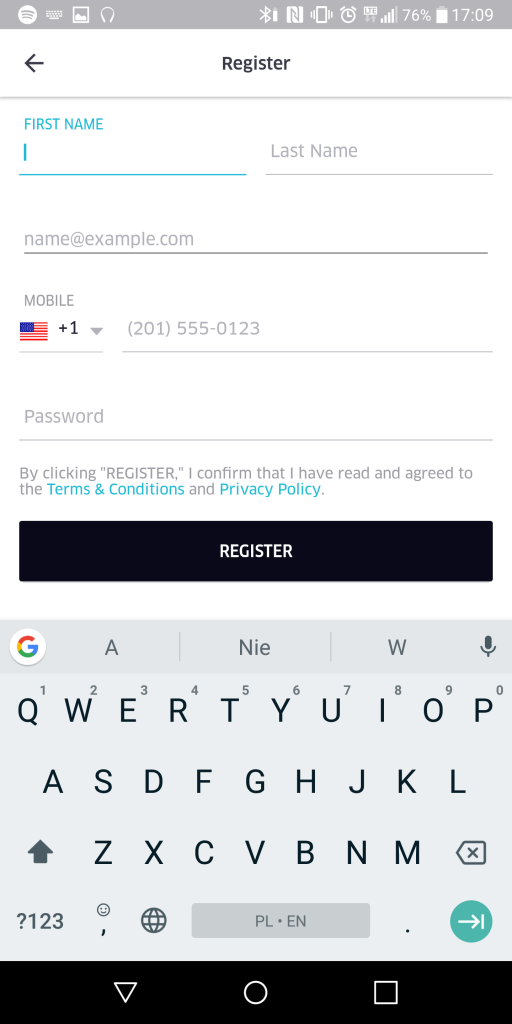 During the first launch, the only permission the app asks for is location access – which makes sense.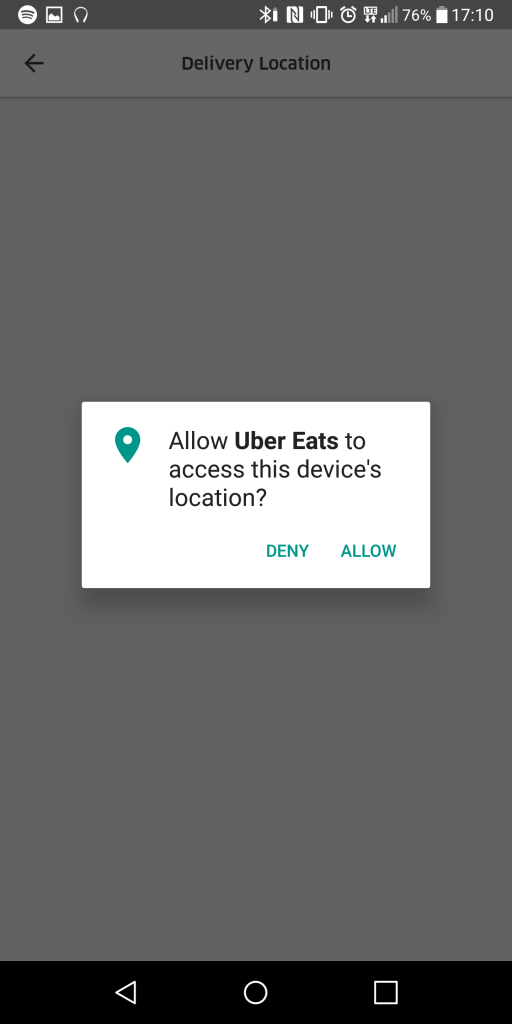 On the first screen we can choose where we want our food delivered and at what time. If you have logged in with an existing Uber account then the app will suggest locations from your trips. When selecting a location, in addition to the exact address, you can provide the name of the company and additional information. You can also choose whether to have the delivery man deliver right to your door, or pick up your meal in front of the building.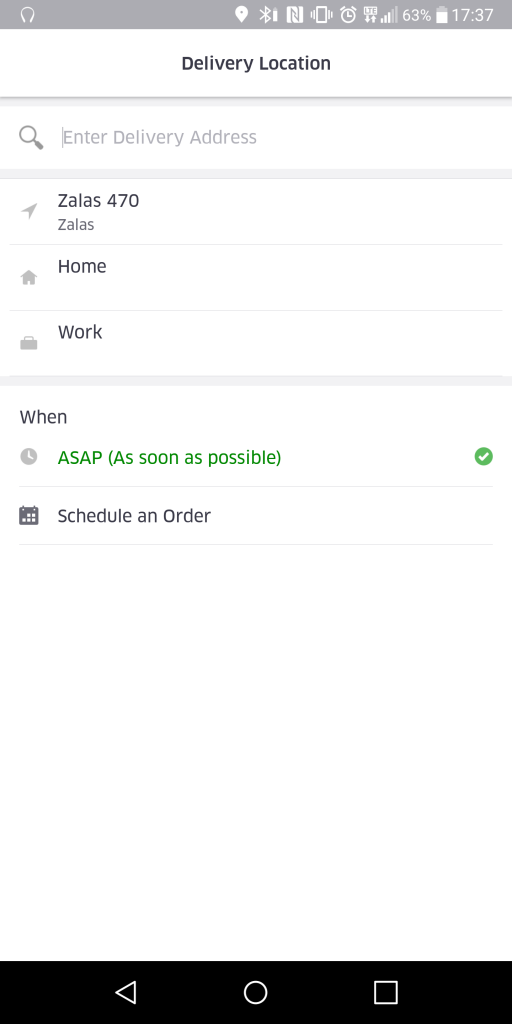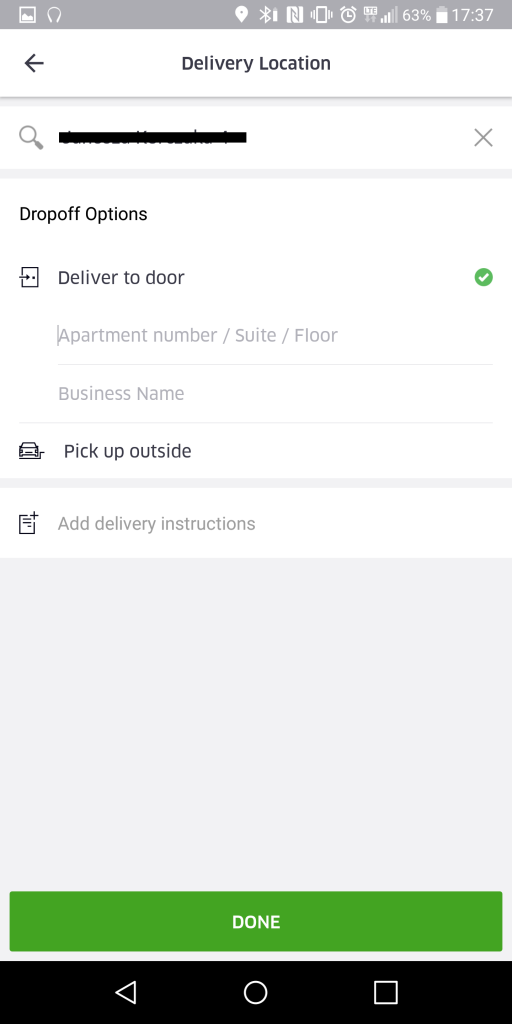 The Uber Eats app allows us to specify whether we want to get an order as soon as possible or on a certain date. Interestingly, delivery can be scheduled up to six days in advance.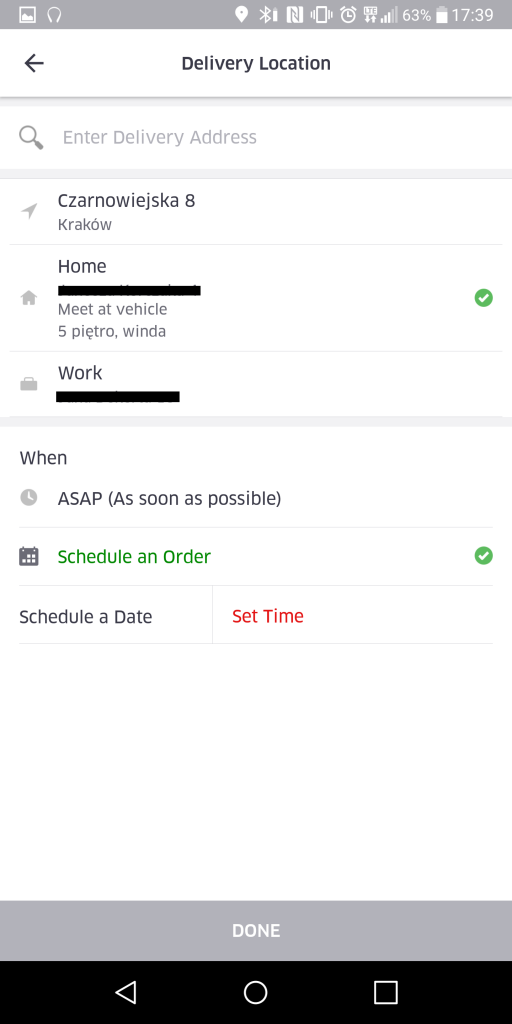 Then we hit the list of restaurants delivering to our address. They can be sorted by several categories – recommended, popular, with the best rating and by delivery time. You can also choose from four price ranges – not shown in "zlotys", but in the form of "$". In addition, you can filter restaurants into those with vegetarian, vegan and gluten-free dishes.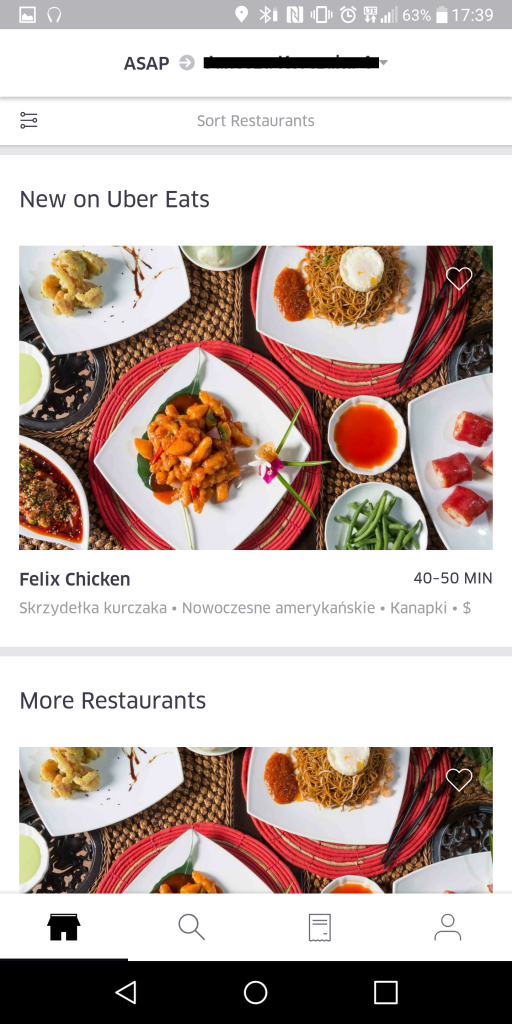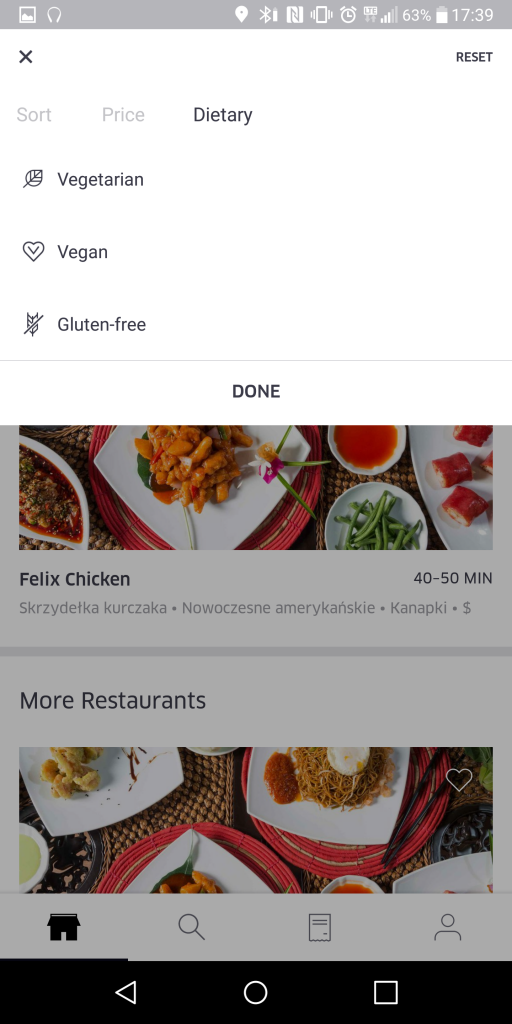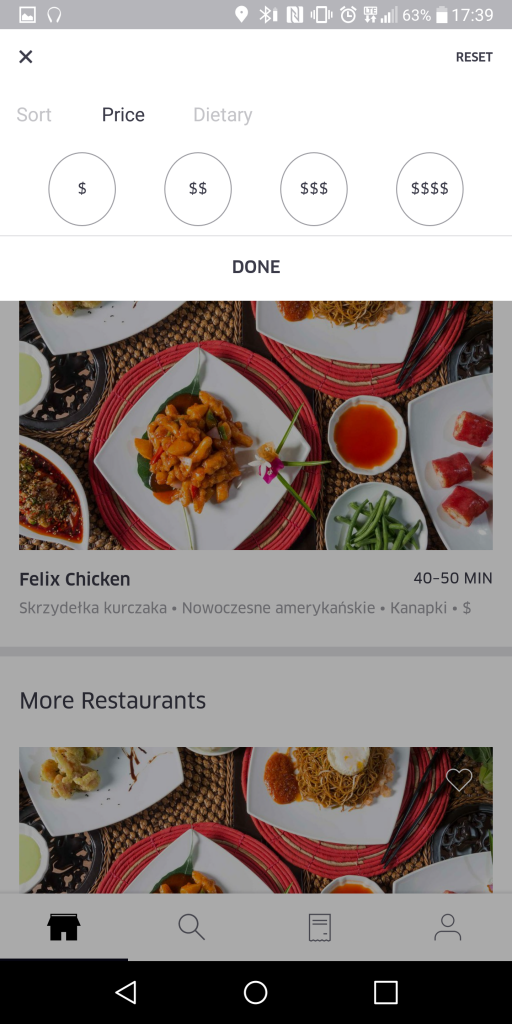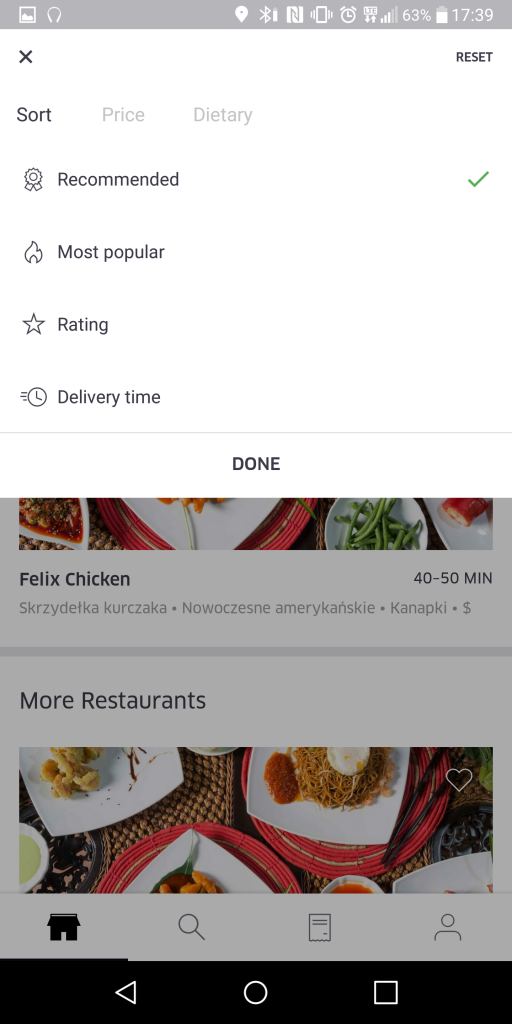 And this is where I was met with a crush. In my area only two restaurants deliver, one of which was closed (5 pm?). This is a bit concerning in terms of the availability of the service, since I live 3.6 km from Krakow's Market Square (and not in a straight line, but by a designated route on Google Maps), so it is relatively the center of the city. Probably over time, as Uber Eats locations become more numerous, the availability will increase, but after the launch I expected a bit more – especially paying practically PLN 8 for delivery. Unfortunately, this choice, or rather lack thereof, did not allow me to order anything.
The second issue, already purely technical, is something is not working when categorizing restaurants. In my case, six categories were displayed – Japanese restaurants, shushi, modern Asian, chicken wings, modern American and sandwiches. No matter which category I clicked on, I was still shown my two available restaurants, for example. Under "modern American" I had a restaurant specializing in chicken wings and… sushi.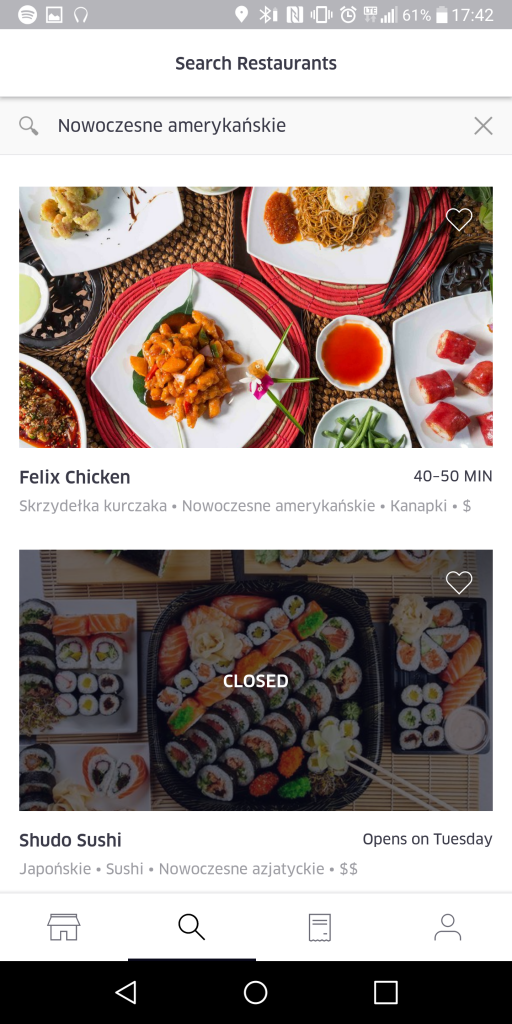 Customers also have access to a menu that is very similar to Uber's main app. There you can manage your payments, favorite list, promotions (codes) and general account settings.