Geolocation and Click to Calendar in The Walking Dead series campaign
October 9-12 and 17-19, 2015 – before the premiere of new episodes of the series.
Objective:
The purpose of The Walking Dead campaign! – Click to Calendar was promoting the world premiere of the sixth season of The Walking Dead series.
Implementing the mobile channel as a tool for communicating with potential viewers.
Encouraging users to use the smart reminder option for the broadcast time of a new episode via Google Calendar.
Description:
The target group of the campaign was potential viewers who spent their evenings at home. Targeting was done based on geolocation (considering the same location, 2 days in a row at 19.00 – 7.00) and Wi-Fi connections from selected ISPs. The communication strategy involved multiscreening and the mobile channel via geotargeted notifications. Graphic notifications went directly to the phone of users from the target group and directed to the responsive channel page. Messaging was spread over two stages, each lasting 4 days.
This campaign also used the potential of the innovative Click to Calendar feature, which allowed recipients of graphic notifications to save an event to their calendar and set a reminder. Users were reminded of the upcoming premiere episode via emails sent 6 hours before it aired and pop-up notifications made available 20 minutes before the expected event.
The creation used in the campaign was characterized by simplicity, and was consistent with the image of the TV series being promoted.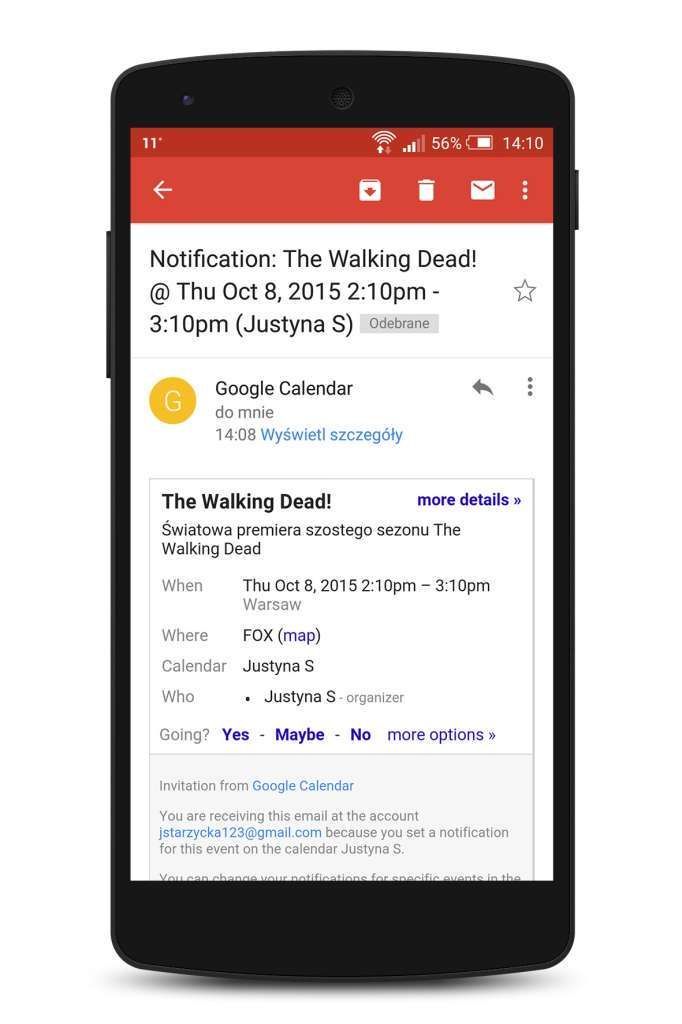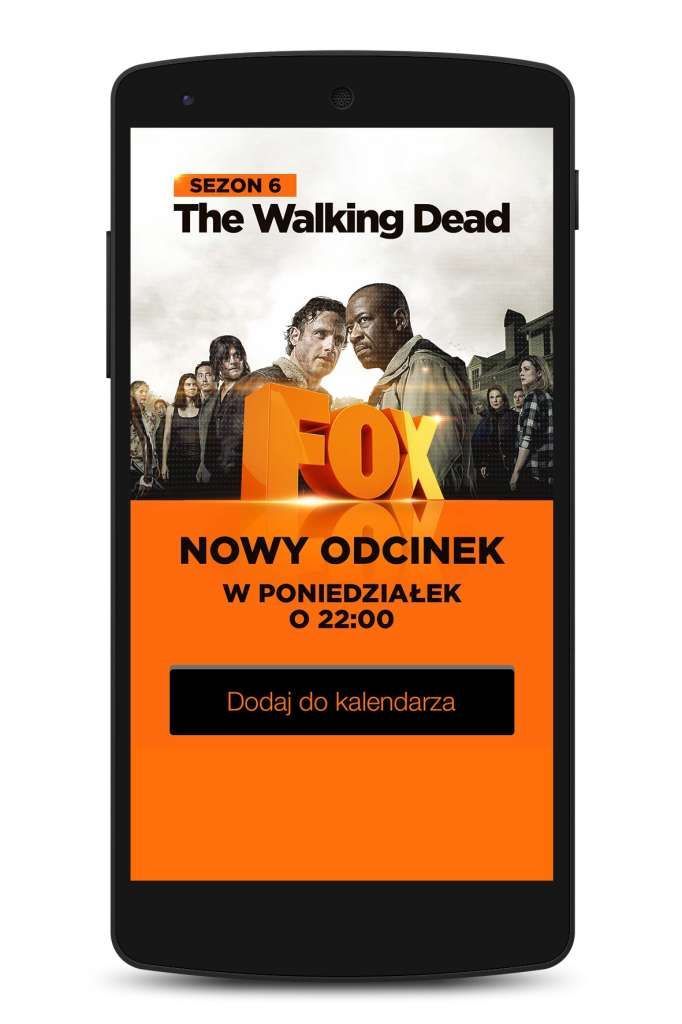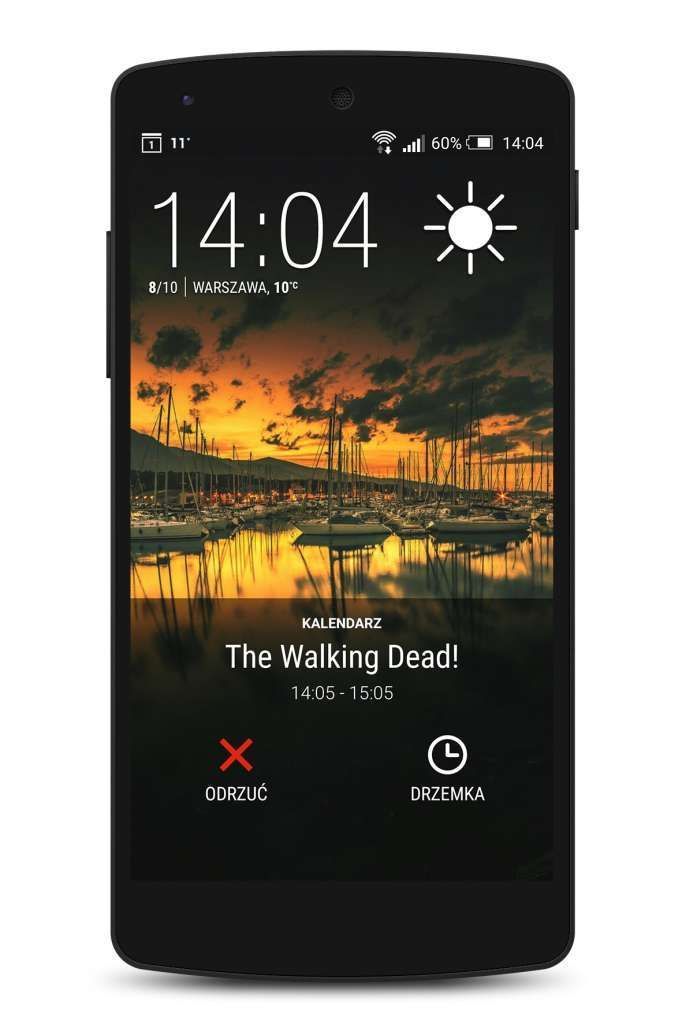 Results:
Notifications reached 218,350 unique users. The click-through rate (CTR) was 5.47 percent. and was higher than the other formats in the campaign by 304 percent. The average CTR for other formats in the campaign was 1.27 percent.
As a result of the activities carried out in All 16-49, the series' viewership results compared to the 2015 campaign. (excluding mobile) were much better. For the first episode: +33 percent. average audience share and +29 percent. reach, for the second episode: +100 percent. share and +45%. reach.
During the campaign, the FOX channel's viewership results (22-23 band on Mondays) share in All 16-49 was 0.96 percent. (+1096 percent.).
Awards:
The Walking Dead campaign! – Click to Calendar received the Golden Arrow 2016 award in the digital marketing – mobile marketing category.